IVS Kyoto is a prominent community primarily catering to startups and investors in Japan. According to their homepage, the community offers the following features:
Since 2007, it has organized a total of 29 events, with over 15,000 VIP participants and more than 5,000 Launchpad (startup pitch) candidates.
It has recently shifted its focus to blockchain/web3.0 under the brand of IVS Crypto.
IVS has planned conferences in various cities, including Okinawa, Nasu, Kyoto, and Tokyo.
This edition of IVS, as reported by Nikkei, attracted over 10,000 participants, marking the highest attendance among all IVS conferences.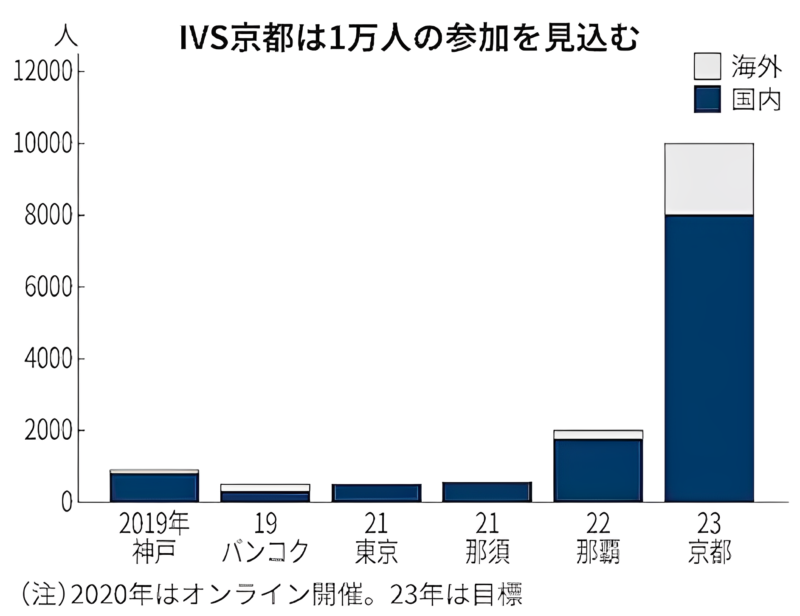 ---
Local Trends in Japan from IVS Kyoto
Enthusiasm for Web3.0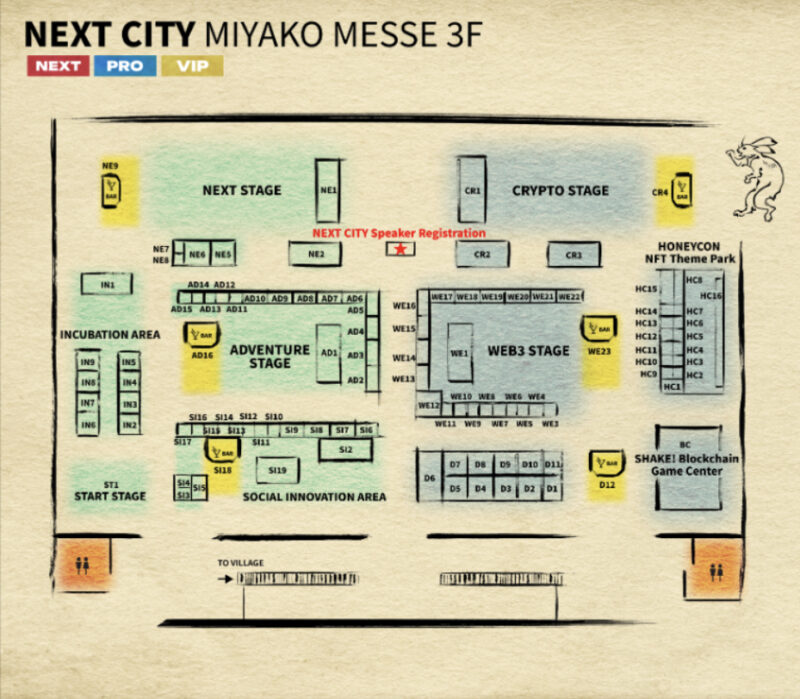 As mentioned, IVS has been focusing on the Web3.0 community since 2022, and half of the venue at IVS Kyoto was dedicated to IVS Crypto. Despite being in the developmental stage, Web3.0 has been gradually gaining traction in Japan due to the potential synergies it offers with blockchain technologies, as well as the abundance of local intellectual property and content.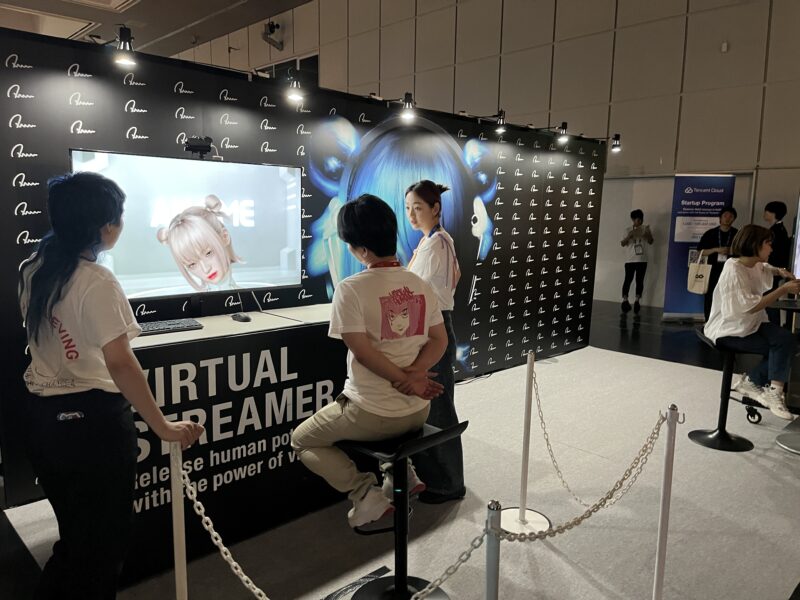 Aww Inc., a virtual human generator, serves as a prime example of the local Web3.0 scene in Japan. Through advanced technologies such as 3-D scanning and motion capturing, Aww Inc. enhances consumer experiences in digital environments. Web3.0 presents a promising opportunity for the creator economy, and the recent news of a significant fundraising by AI startup Synthesia, as reported here, is closely linked to this trend in Japan.
Emerging Solutions for an Aging Society
Japan has the highest proportion of elderly citizens in the world, necessitating critical solutions from local ecosystems.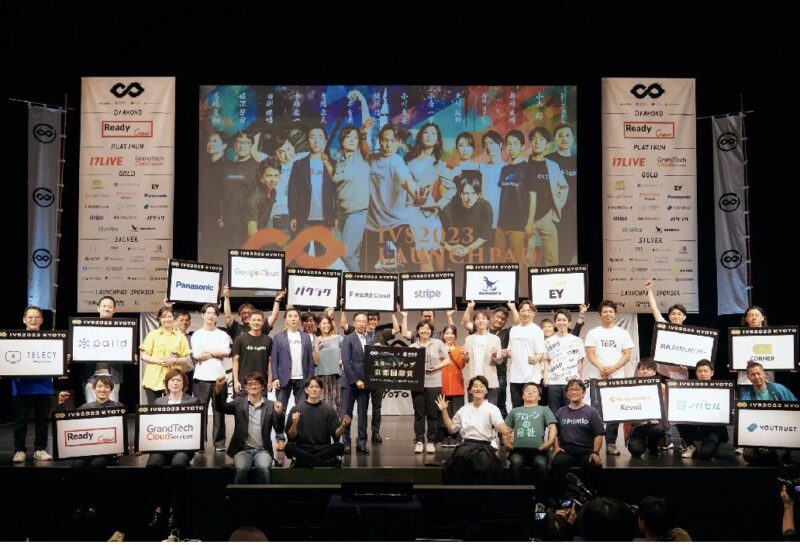 The Launchpad event at IVS Kyoto awarded the first prize to age-tech startup Aba. Aba has developed a sensor pad for nursing caregivers to effectively provide excretion care for the elderly. They recently secured a funding of ¥1.2 billion with support from T&D Innovation Fund, HAKUHODO, Sony Innovation Fund, and others, as stated in the press release. However, this is just the beginning of the local age-tech ecosystem, which is expected to flourish in the near future.
Climate Tech Lags Behind Globally
In contrast to the progressive topics discussed earlier, communities focused on climate change and related technology in Japan are still relatively immature compared to the global tech scene. This may be attributed to outdated carbon neutral regulations that have not compelled industries to make significant efforts to reduce carbon emissions.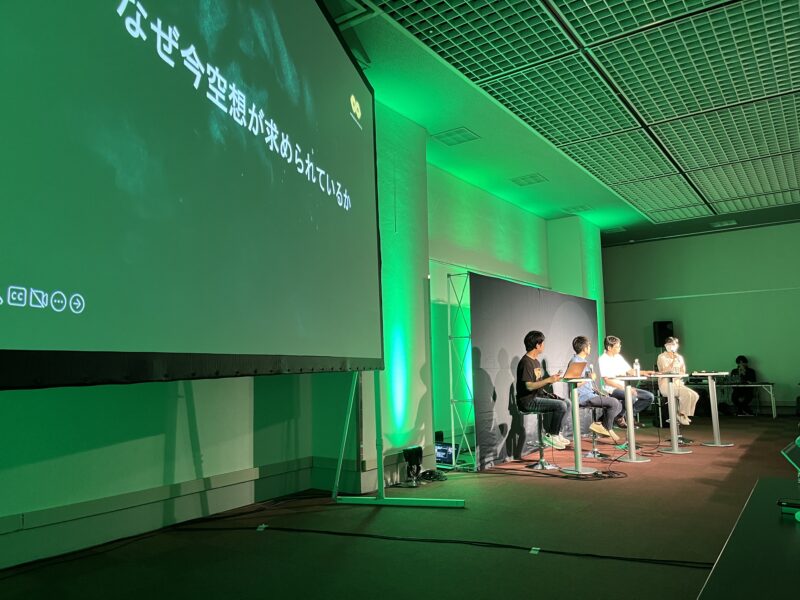 However, one notable trend in Japan is nuclear fusion. Ex-Fusion, a nuclear fusion startup, has developed the world's first laser-powered reactor and recently secured funding of ¥100 million from ANRI, as announced in this press release. At IVS, Yoshitaka Mori, Co-founder & CTO, shared his story of launching Ex-Fusion and discussed the relationship between imagination and startup business.
While the upcoming compensation regarding carbon neutrality from the national government is expected to unlock the technological potential of Japan's deep tech sector, it will take time for climate tech to become more democratized within the local startup ecosystem in Japan.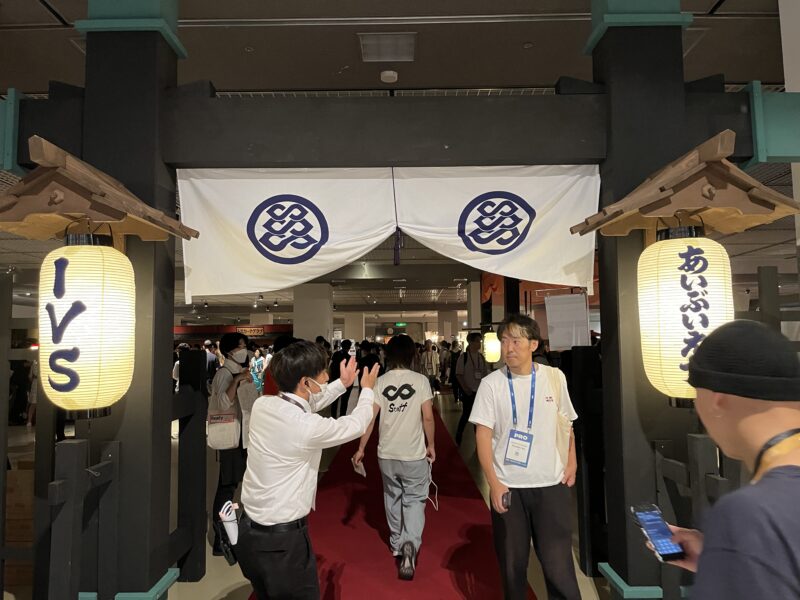 RouteX is an unique think-tank/consultancy based in Tokyo and Paris, offering insights and suggestions regarding local and global startup ecosystems. For more information, please feel free to contact us using the form below.
---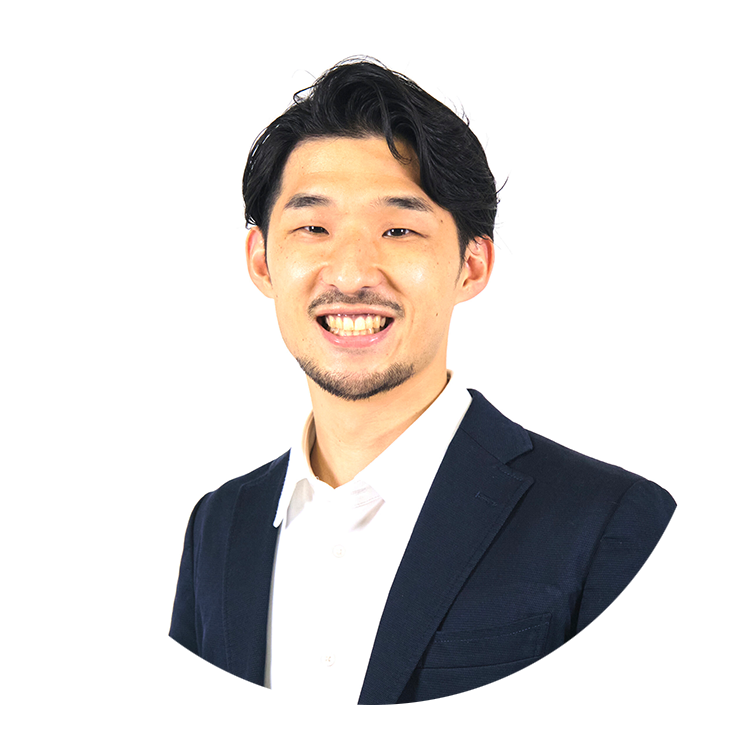 Columnist: Masahiro Tsukao
I joined RouteX in 2019, spearheading our business development initiatives during our startup phase in my capacity as the COO. With a firm grasp on the startup ecosystems both within Europe and globally, my expertise lies in fostering innovation via cutting-edge technology. I leverage this knowledge to provide strategic consulting services, focusing on business development and business model construction.
In December 2022, I was honored with the appointment as the representative for our first international branch – the French office.
Prior to RouteX, I honed my skills at Nissan Motor Co, where I was deeply involved in battery development and the promotion of projects related to electric vehicles.
My academic journey culminated at the Graduate School of Engineering at Kyoto University, where I earned a degree in Chemistry.
---